Zoomed Out – Freight Sales Agents Weigh-In on the Impact of Virtual Business Meetings During COVID-19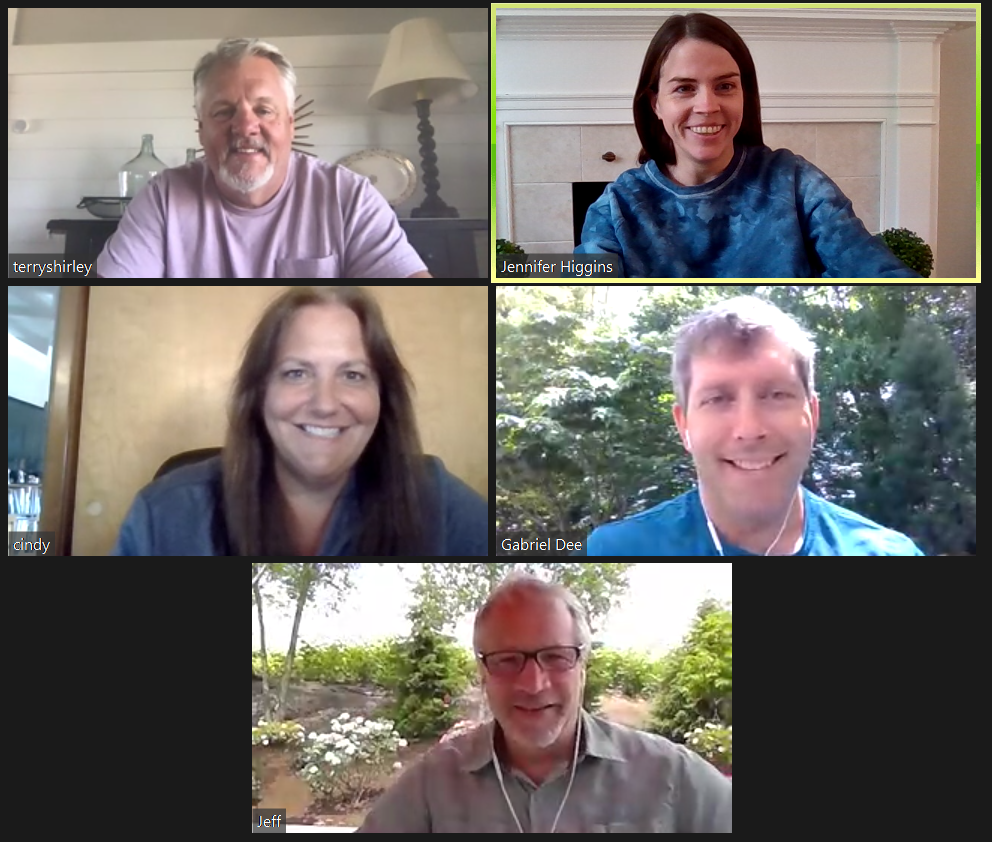 This is an opinion piece from Terry Shirley, one of our leading freight sales agents and freight procurement expert at Select Carriers, Inc. on the impact of virtual business meetings during COVID-19 for freight carriers and asset-based carriers in the transportation industry.
Well, here at Select Carriers we all are at week "whatever" and on day "who knows".  As we began this unprecedented COVID-19 journey, who could predict what was in store for us. I've worked worked as a freight sales agent and freight procurement expert and have been on the road in the transportation and freight consulting business for the better part of 30 years. Like most of you, I feel very discombobulated these days and oftentimes am not even sure what day it is when I open my laptop in the early hours of the morning. At first, the use of conference calls to stay in touch with freight carriers and shippers needing freight consulting was sufficient. After a short period of time, it was obvious this method of communication, day in and day out, was simply inadequate and banal. Alas, the savior for the lifelong freight sales agent was introduced and we all connected through Zoom.
The first few hundred Zoom meetings with clients were satisfactory. They included lots of obligatory laughs with poking fun about how we looked from the waist up, while mastering the art of talking while looking at yourself at the same time without losing focus. My meetings have become my own therapy session with thoughts ranging from, "Do I really look like this?" to "I really should've taken a shower and vetoed the hat." With all that aside, we have progressed, moved forward and continued to connect with our customers through the virtual world of Zoom. However, there is a covert side to me that is beginning to miss the line, and friendly reception I get at the TSA security checkpoint in the airport. In addition, when my wife hands me a bottle of water from the refrigerator she refuses to repeat the line, "Welcome and thank you for being a Hilton Honors Diamond member". I am confident by the time this ends I will no longer have Diamond status, and consequently will be relocated to a rank somewhere in the Cubic Zirconia range. My expansive truck is no longer acceptable, and I have an urge drive a compact car with my knees shoved underneath the steering wheel.
With all of that said and all jokes aside, I suppose what I miss the most is the personal interaction with my customers. Over the past 30 years most, if not all, of the people I have done business with in the transportation industry have gone well past the compulsory customer status and have become personal friends. Although an adequate temporary substitute, it is apparent to me that Zoom cannot replace the face to face meeting of an old friend. I guess what I'm trying to say is I'm ready to get on the road again, go back to work and most of all, I'm Zoomed out.
About the Author: Terry Shirley is the Director of National Accounts at Select Carriers. Terry has extensive experience with the negotiation of transportation contracts, freight sales management, transportation sales and account management. Terry's biography contains experience as a freight sales agent and freight consulting expert.