History of Select Carriers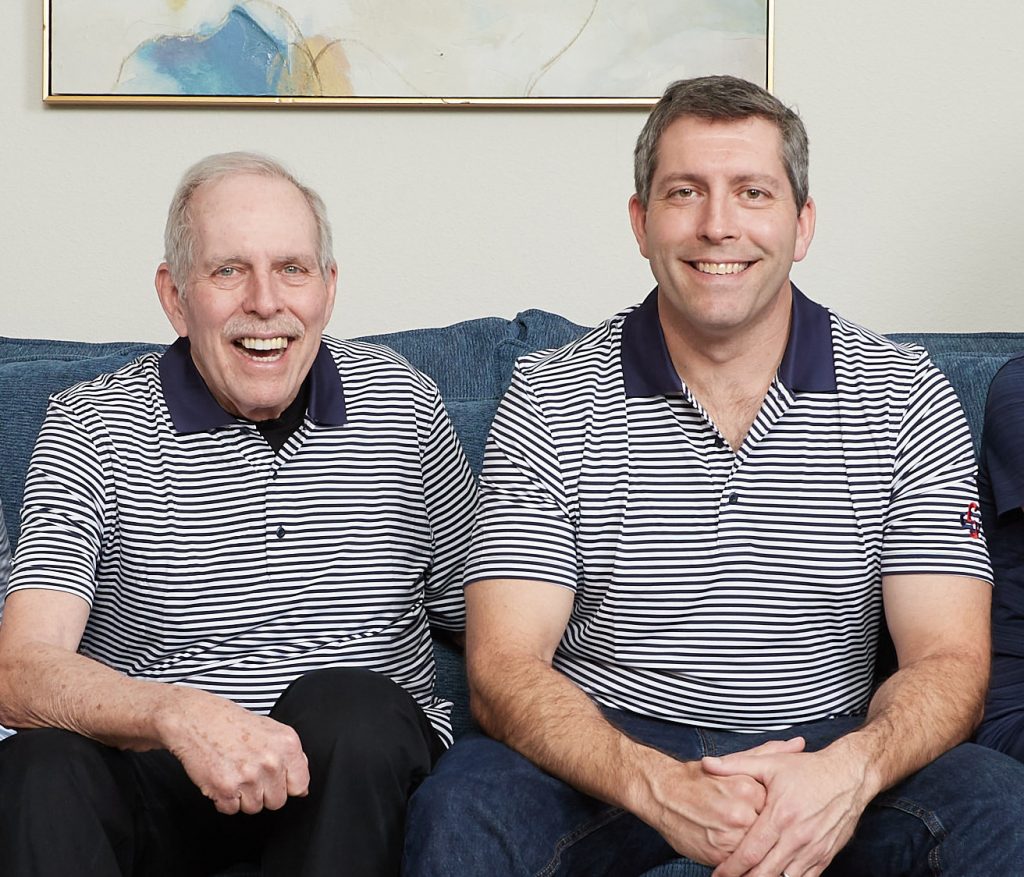 Our founder, Ray Dee, left his role as a college professor in the late 1970's and joined his father in the trucking business.  He was a young father of two, and he desired to build the best life he could for his family.  Ray immediately had a positive impact on their family business, and he grew their account base dramatically.  That lead Ray to expand the business, to buy more trucks and trailers, and take his regional model into a nationwide refrigerated truckload carrier.  After growing and building that entity, Ray successfully sold his trucking company in 1987.    As Ray considered his next steps, he received many offers from his colleagues in the industry to assist them with their sales efforts.  Ray had an uncanny ability to connect with people and to build tight relationships, and people throughout the industry offered him roles within various companies.  But Ray had run his own operation for years, and he didn't want to work for anyone else.  At that time, his vision for Select Carriers took shape.  He would create a Sales Agency for trucking services, and his new company would assist trucking companies with their sales and transportation business development efforts.  Ray's vast connections in the industry would allow him to bring his shipper clients to his carrier partners.  Select Carriers was born in 1988.  
After several successful years, Ray's son, Gabe Dee, joined the company in 1996.  Gabe brought a youthful energy and exuberance to the company, and together they created a Freight  Brokerage operation along with their Sales Agency.  Gabe ran the brokerage operation, and over the next decade he grew the operation from a modest 3 person office, to a 24 person firm with offices in New Jersey, Dallas TX, and Denver CO.  Together, Gabe and Ray had built a capable, talented firm that met the freight shipping needs of many Fortune 500 clients. 
In 2010, Ray and Gabe successfully sold their Freight Brokerage operation  to a strategic partner.  They  then became a smaller, more nimble team that focused solely on Select Carriers' core mission as a Sales Agency for Trucking Firms and Rail Carriers.  Ray and Gabe retained key talent in employees such as Cindy Egan.  To grow the company and market the brand, Select Carriers needed experienced, professional sales strength, and they added long-time family friends to the business in Jeff Miller (2010) and Terry Shirley (2014).  Most recently, they brought in another talented family friend, Jen Higgins (2019), to lead their marketing initiatives.  Together, this talented, driven team has diversified the company and expanded both their Shipper Clients and their Carrier Partners.   
Today, Select Carriers represents over 40 transportation providers that offer an array of transportation solutions throughout North America, and they work closely with dozens of top-tier, Fortune 500 shippers.  They are the industry leader in Transportation Sales; they create direct, enduring synergies between companies that make products and those that transport them.