Understanding Freight Shipping Volumes in Today's Transportation Industry Capacity Crunch
There's no question that we've arrived at a place where freight shipping volumes are creating a dynamic transportation market with a serious capacity crunch.  That's why we recently sat down with Gabriel "Gabe" Dee, President at freight sales management firm, Select Carriers, Inc., to talk about transportation market conditions and what's making this such a challenging time for shippers and asset based carriers alike.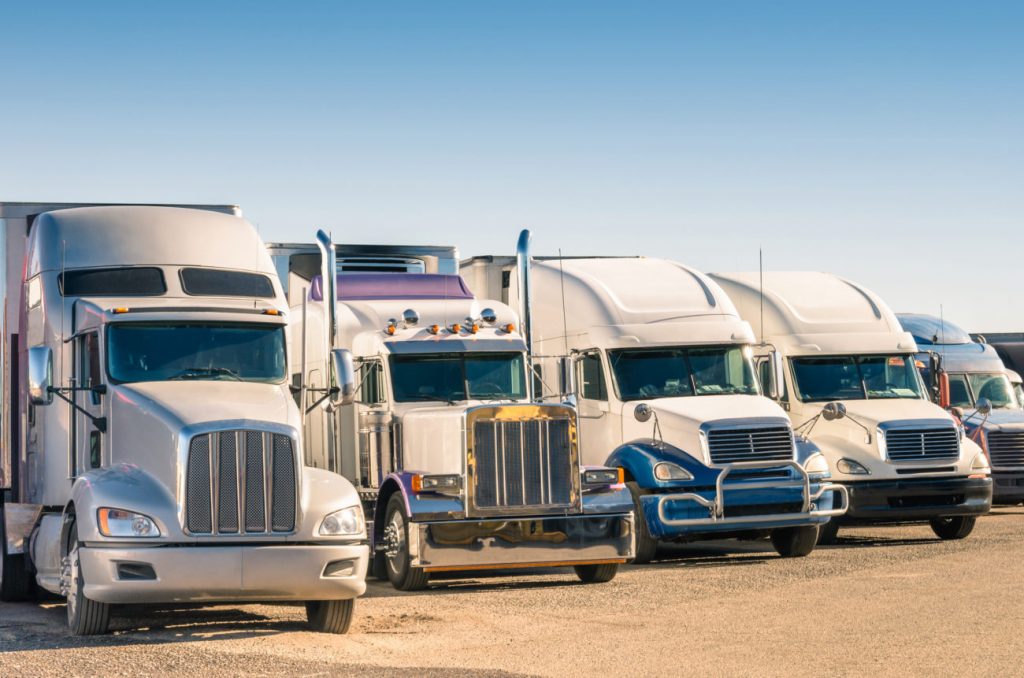 Are there too few trucks, or have freight shipping volumes skyrocketed?
The capacity crunch is a result of increased freight shipping volumes combined with too few drivers.  It's not that we don't have enough trucks per say; its that overall freight shipping volumes are way up, at a time when driver availability to operate trucks is down.
Why is there this imbalance and how long will way it take to correct itself?
We don't anticipate the current transportation market imbalance to correct itself anytime soon.  The impact of Covid is unprecedented in the transportation industry, and the freight shipping volumes the industry is tasked with handling.  Freight shipping volumes have skyrocketed as demand for products and goods is at an all-time high from consumers who remain at home.  Further, stimulus measures continue to make disposable income available to many.  It's also taking longer to get goods to market, especially considering the backlog of orders being fulfilled from Asia-based sources and manufacturing locations.  As the economy opens up, we expect demand to remain strong as more and more avenues to purchase – like restaurants and stores — begin to re-open.  Pair all of that with the fact that there simply aren't enough drivers in the market and we've now been in a decade-long driver shortage, the imbalance will remain indefinitely and extend well into 2022.  We see evidence of all these factors in our own freight forecasting tool, Freightwaves Sonar.
What is the impact of government stimulus funds on capacity?
Government Stimulus funds certainly drive more consumption, and therefore the purchases of more durable goods and food & beverages.  One unknown is: to what extent will that revenue be divided between services, on things like vacations, versus actual durable goods purchases?  For the past year, people used their purchasing power mostly on durable goods for the home, and food & beverages.  Some of that capital will be diverted to services like vacations, and that would have a tempering effect on freight volumes.  We're also faced with a lot of material shortages right now. That could have a dampening impact on production volume and the purchases of goods.  Ultimately, stimulus is going to continue to drive purchases and that will continue to drive freight volumes for the foreseeable future.
How will climbing vaccination rates impact freight volumes?
The reopening of the economy is going to accelerate as vaccination rates increase.  The services sector of the economy will benefit mightily.  But people will be going out to restaurants, people will be going on vacations, and people will be going to ballgames, concerts, theaters, etc.  We're all excited to enjoy such things again.  That should lift consumer confidence and drive purchases.  At some point, that is going to level out, and vaccine supply is starting to eclipse demand. But vaccines are clearly hastening re-openings and are creating further pressure on transportation capacity.
What's your advice for shippers who are caught in the middle of the current market conditions — too much demand with not enough transportation capacity? 
First, it is important for a shipper to consider with whom you have freight shipping relationships — long-term contracts with established transportation carriers or short-term transaction-driven brokers, or some combination of both?  In the case of brokers, they are beholden to the variability of market pricing.  All truck owners these days are informed of the market; even individual truck owners have tools that provide market pricing transparency. Smaller truck fleets and owner-operators used to be an ill-informed market, and brokers were able to leverage that to their advantage. Now, everyone is informed.  As demand outstrips supply, smaller operators are able to push for a higher and higher number.  It is almost akin to what happens when on a stock price runs; an irrational exuberance takes hold and pushes spot market rates higher and higher.  Ultimately, brokers simply have to pay a higher rate, and they are forced to go back to the client and solicit a rate increase.
While all carriers like higher rates and hope to benefit from market spikes, savvy, forward-looking asset based carriers take a long-term view and they understand that markets ebb and flow.  Those carriers know their costs and know their profit targets, and they look to make longer-term partnerships with freight shippers, for example, through the types of services that Select Carriers' offers as a freight sales management firm.  Such arrangements allow a carrier to rely on consistent, reliable, driver-friendly freight, and it allows them to operate within a profitable route network.  Conversely, freight shippers look for such partners to lock in quality asset based capacity; they receive the service, dependability, reliability, and price stability, and they can more easily forecast a transportation budget.
Our mission is to make these Shipper-Carrier Synergies a reality.
About Select Carriers Inc:
Select Carriers, Inc. is a freight sales management firm committed to helping you with your truckload and LTL freight shipping needs.  Even during these unprecedented times, our team strives to provide the right asset based capacity solutions to get your freight delivered consistently and reliably.  Read more at:  https://www.selectcarriersinc.com/about-us/